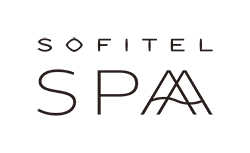 Spend some time at Sofitel SPA for a heavenly taste of urban serenity. Our wellness experts love nothing more than making your stay in London as indulgent and stress-free as possible.
Three sun-drenched floors of intimate treatment rooms invite you to leave the city behind and relax in our award-winning luxury spa. Tall arched windows fill the spaces with revitalising daylight. High ornate ceilings bestow majesty. Admire them as you enjoy a treatment on a massage bed heated to your liking.We are delighted to announce our
partnership with one of the world's leading luxury spa brands, HydraFacial.
The new partnership offers an array of new treatments for guests looking for the ultimate skin detoxifying and deep cleansing experience in London.
Renowned in the skincare world for its patented non-invasive, personalised technology designed to cleanse, extract and hydrate, HydraFacial will work in collaboration with Sofitel Spa to offer guests a chance to experience some of its most sought-after treatments. Ensuring optimum results, each facial will be performed by a licensed beautician who is trained in targeting specific skin needs with maximum efficacy.
Caring experts pamper you from head to toe, paying attention to your body's signs and adjusting treatments accordingly. Slimming… Relaxing… Purifying… Targeted products by prestigious French brands, Codage Paris and Cinq Mondes, enable you to achieve the results you desire.Indulge in an afternoon, a full day or an entire week of personalised spa treatments. Find inner peace at our urban oasis in St James's district.
Book Now
Sofitel Spa Menu
HydraFacial Skincare